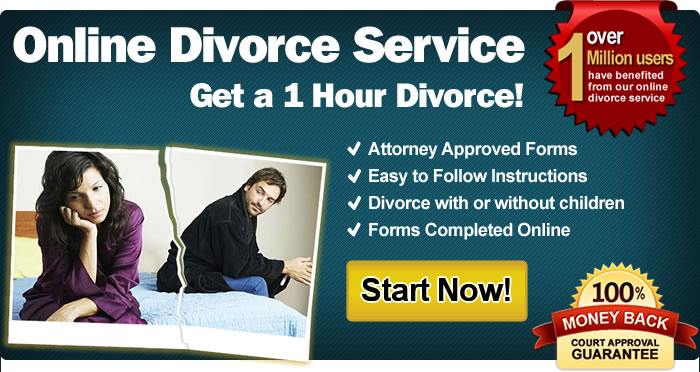 Get a Fast Online Divorce
Our easy to use divorce interview will guide you through the online divorce process. All you need to do is answer the questions and we'll create the forms for you. No waiting and no need for an attorney. After you register, answer a few questions we will not only select the forms for your county and state, but also complete them online and deliver them to you. You can download the completed forms online or have them mailed to your home.
About MyDivorcePapers!
We have been helping those looking to get an online divorce since 2002 by providing high-quality, instantly available forms for your state. By filling out our quick questionnaire, you can find out whether or not you qualify for this fast, easy, and affordable option to getting a divorce. Based on your answers, we compile all the forms you need for your state to get what you need to file for a divorce with your local county court. Rather than waiting for an attorney to draft your documents, get the same quality instantly via download, or we can even mail your forms to you.
Our Promise to You
Our service will allow you to obtain a divorce without the need or expense of hiring an attorney. Our commitment to you will allow you the time and effort to move on with your life.
We can save you Thousands of dollars in legal fees

An Easy and fast process

Up to date and 100% accurate divorce forms

Online help available from our experienced legal professionals

Award winning customer service

Access to legal advice from attorneys in your area

Unlimited changes to your forms at no additional cost

Ideal solution for home and abroad military members

Attorney Approved Divorce Forms
Go to www.MyDivorcePapers.com and fill out the rest of the registration information and get your online divorce ready today!